How a safety attitude can haunt you!
I was lucky to get back to the property we were working on when I got injured. Andrew Rutherford who is doing my old job took us over to the John Deere tractor I was using to get some photos.
15yrs on, and the sign is still there… "Never allow anyone to ride on the loader or attachments" A simple message – that I thought applied to everyone else – and that as a team we had gotten complacent with over a period of time.
A simple, "She'll be right" safety attitude and life changed forever.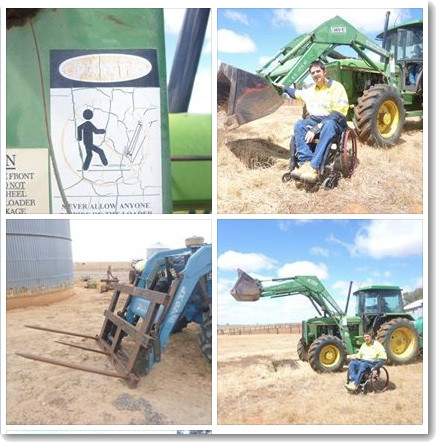 We also went to the Mundoora cottage and got photos of the actual accident site. Unfortunately the bloke that lives there spent 3 years burning out the remains of the tree i was cutting so we could only get photos of a vacant creek bank.
In the picture below, the top right is a tree similar to the one I was cutting down. As you can see, they are big trees, so when it fell it would have covered the whole area.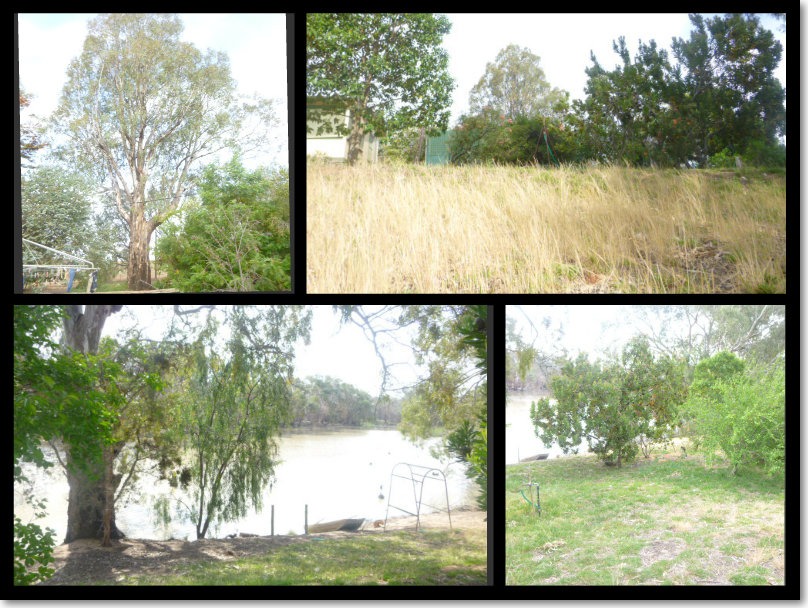 I also spent a couple of hours talking to David the manager of the operation, it was a good opportunity to hear what they went through during that period. I am sure he was relieved to see I have recovered well and don't blame him for what happened. I didn't realise how much I missed all the people around Jerilderie, I think I am now way to soft to live in the bush but I do miss our mates.
Hindsight is an amazing thing… That's why, I travel and share my story. Now if I can use my experience to stop just one "she'll be right,mate" – complacent accident.. I will be happy. Even better, if I can influence as many people as possible to think twice and to ask themselves but what if I'm wrong, my accident would not be a waste of time!